Sander Storm is Skylar's brother, and the cousin of Scarlett and Exportation. He is in love with Olive Hashimoto. His other best friend is Meri Dunne. He works as a historian in 2061. It was him who got Doug to help him round up the BSSSD. He was trapped in 1942 for 9 months, in which he visited Bowland and reunited with his beloved time-stranded Olive. The two of them had Crossbow's mother, Sadibow, but abandoned her for the JSA.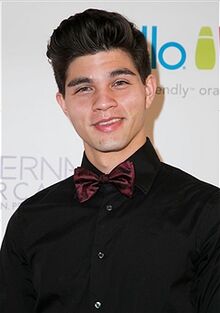 Ad blocker interference detected!
Wikia is a free-to-use site that makes money from advertising. We have a modified experience for viewers using ad blockers

Wikia is not accessible if you've made further modifications. Remove the custom ad blocker rule(s) and the page will load as expected.