Oliviko "Olive" Hashimoto, also called "Olibow Storm" is an old friend of the Elite Force and is in love with Sander. She might harbor feelings for Jackson. Her best friend is Meri Dunne. She is Kumiko Hashimoto's sister. She was transported back many years to the early 1900s after Fletcher brought her to 2037. In 1942, she was reunited with Sander on her native planet, Bowland. They later had a royal daughter named Sadibow Storm, who gave birth to Crossbow, but had to abandon her as a baby and return to Earth to remain in theBSSSD.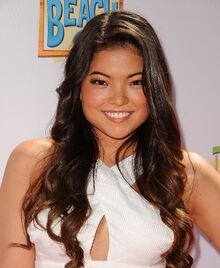 Ad blocker interference detected!
Wikia is a free-to-use site that makes money from advertising. We have a modified experience for viewers using ad blockers

Wikia is not accessible if you've made further modifications. Remove the custom ad blocker rule(s) and the page will load as expected.