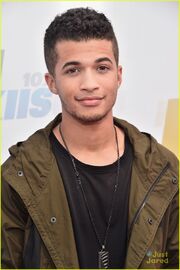 Holden Dippledorf
is the husband of
Liv
. He is the father of
Amelia
,
Alexander
,
Benjamin
,
Emily
,
Franklin
and twins
Elizabeth
and
Victoria
. Holden is similar to Tobias from
Arrested Development
in that he went to a
rehab clinic
and tried to become an actor at it, believing it by accident to be a "Theatribulation Clinic." Holden also says gay things sometimes, according to
Diggie
. His relationship with Liv is "open", meaning that they can still be romantically attached to others while not divorced from one another.
Zuri
has a crush on him. Holden thinks
Willow
acts like a crazed beast when she's drunk.
Ad blocker interference detected!
Wikia is a free-to-use site that makes money from advertising. We have a modified experience for viewers using ad blockers

Wikia is not accessible if you've made further modifications. Remove the custom ad blocker rule(s) and the page will load as expected.